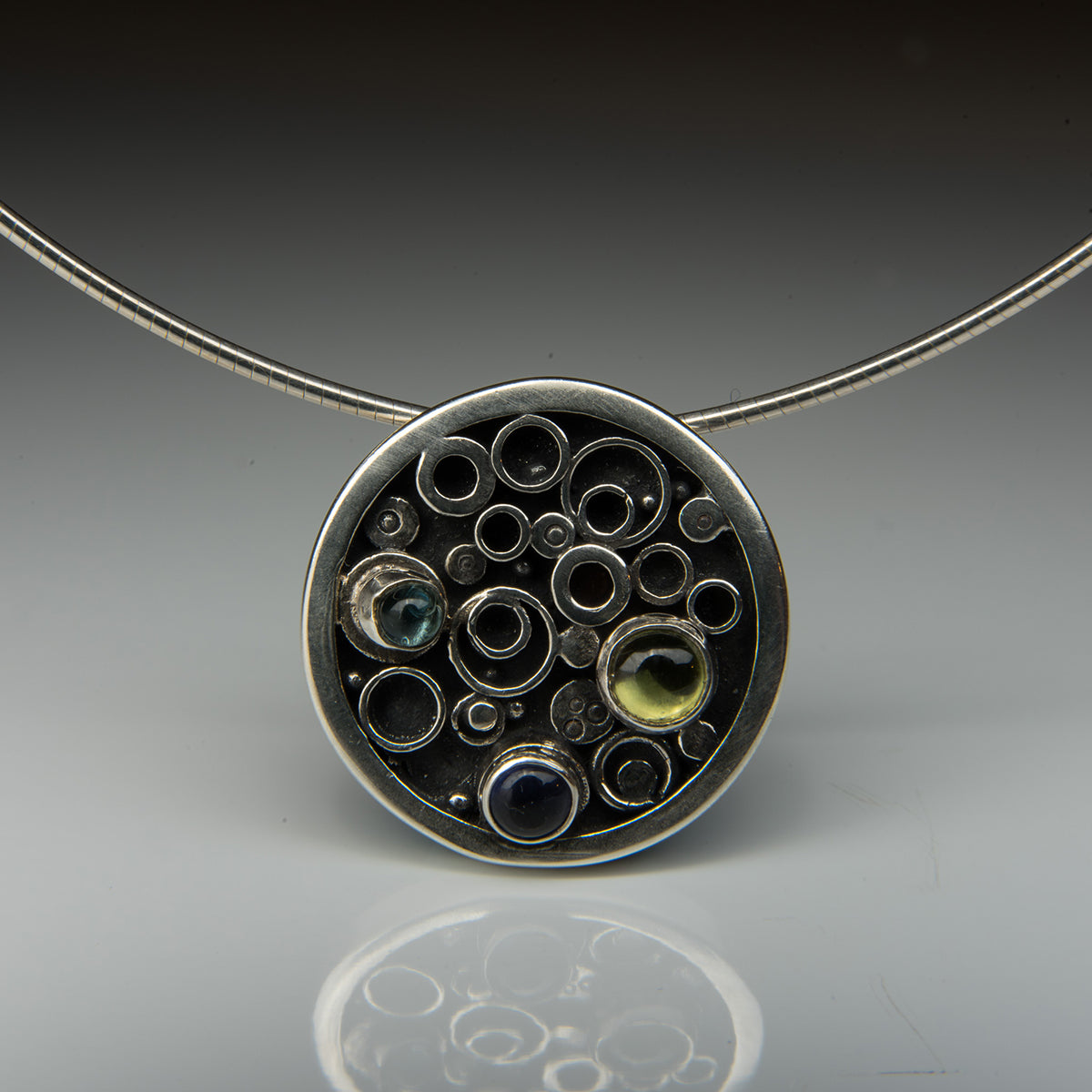 This sterling silver pendant measures 22mm (7/8"). It is sold with a high quality omega chain that comes in 16" or 18" lengths. Pictured is: a 5mm iolite, a 4mm peridot, and 3mm topaz.
Stone choice is ordered by largest to smallest stone size - 5mm, 4mm, 3mm.
Prices include: Garnet, Amethyst, Blue Topaz, Citrine, Iolite, Peridot, Pink Tourmaline. Any stone is available upon request. Please contact us regarding pricing and availability.
*All pieces are made to order*
Recently Viewed