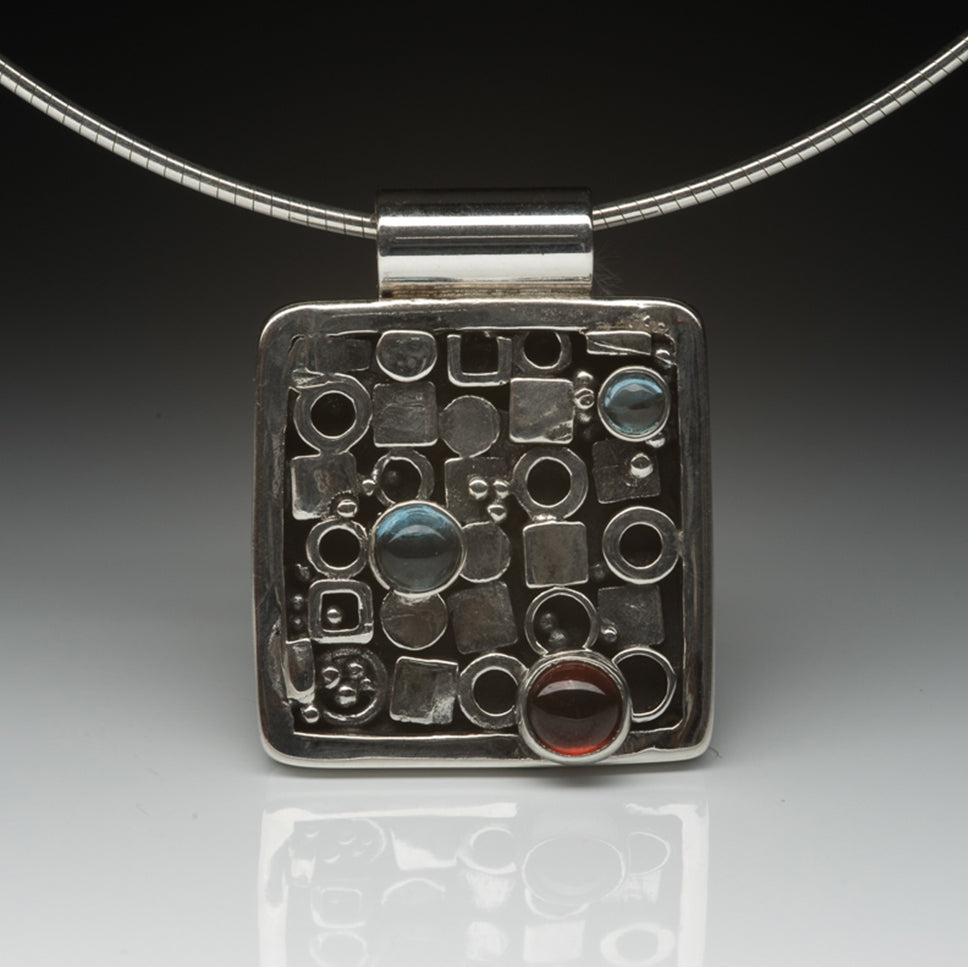 Not Your Average Checkers Large
This sterling silver funky pendant measures 3/4" by 3/4" just under 18mm. Whimsical, different and fun. This piece can come with no stones, or as many as you would like. This is one of my most versatile pendants, pairing well with all outfits and different types of jewelry. If you like sets, check out the Not Your Average Checkers Small pendant or the matching Not Your Average Checkers earrings. Mix and match your stone colors or go without any and enjoy the complexity of the funky metal work. Pictured is a purple iolite and two peridot smaller stones.

Prices include: Amethyst, Blue Topaz, Citrine, Garnet, Iolite, Peridot, Pink Tourmaline
Any stone is available upon request. Please contact us regarding pricing and availability.
*All pieces are made to order*

Recently Viewed