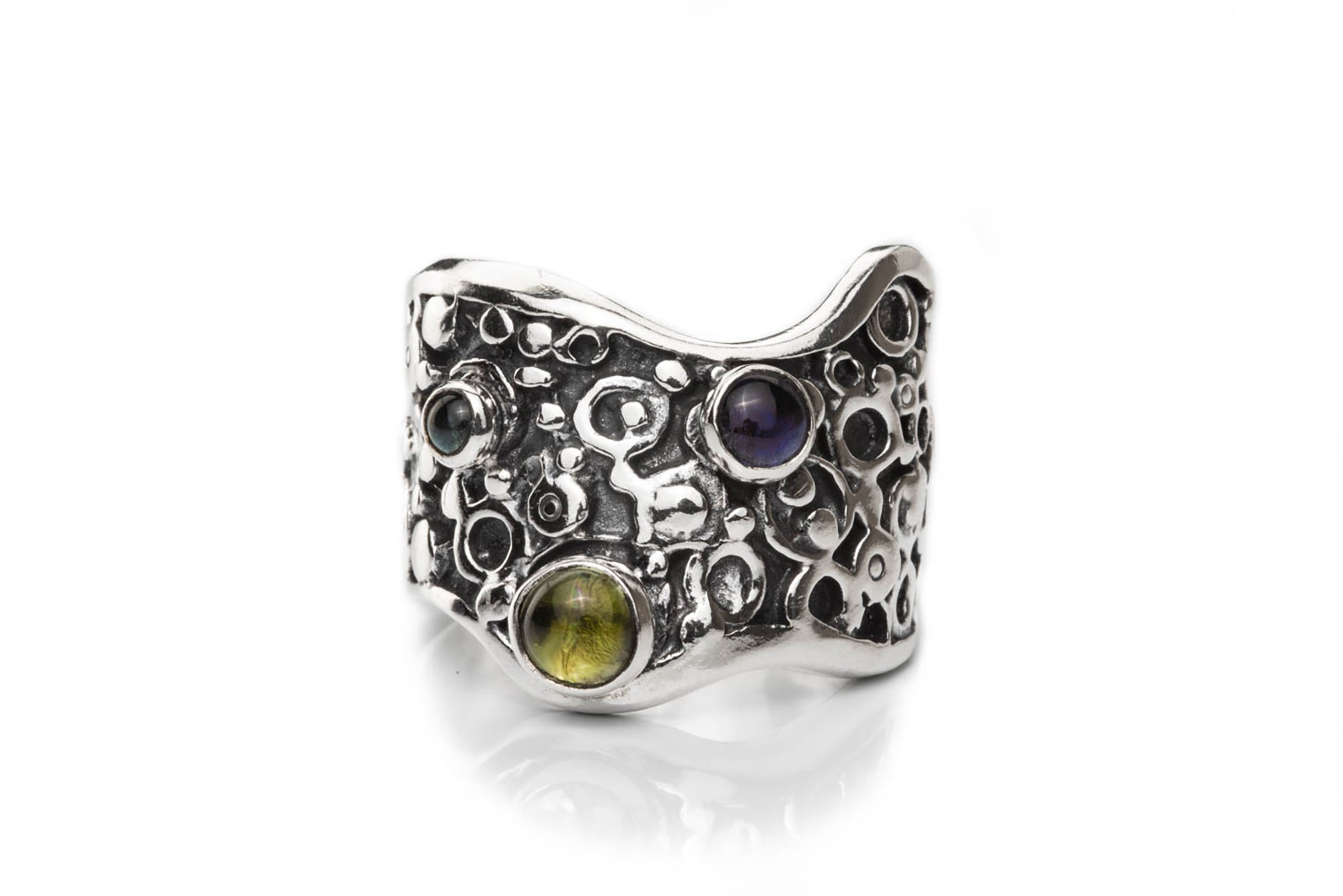 This sterling silver ring's undulating curves range in measurements from 11mm at it's most narrow point to 17mm at it's widest. The ring tapers towards the back to fit comfortably. Many customers have added stones of their liking. Please specify your ring size.
Prices include: Amethyst, Blue Topaz, Citrine, Garnet, Iolite, Peridot, Pink Tourmaline
Any stone is available upon request. Please contact us regarding pricing and availability.
*All products are made to order*
Recently Viewed